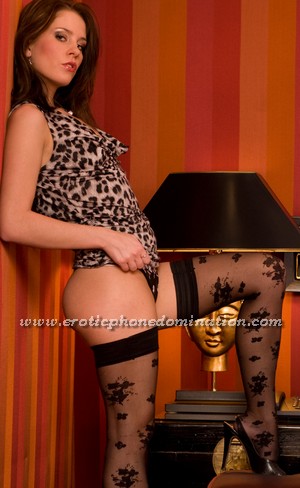 I am Mistress Rachel and you've found your way to my erotic phone domination site. If you're looking for a phone Mistress who will take control of you and your cock, you'll probably be returning here often. Because that is what I do. I will seduce you into not just surrendering control to me, but begging me to take it.
I am relatively new to the world of phone domination but am very experienced with sexual domination in my relationships with men. I enjoy exploring kinky fetish desires and role playing all kinds of femdom fantasies. I delight in making you confess even your most secret submissive cravings. Do you imagine yourself kneeling before me sucking my toes or kissing the tip of my stiletto high heels? Do you fantasize about being stripped and feminized and made to perform like a slut for my pleasure and maybe even being lent out to my friends to be used? Is it humiliation you crave? Cuckolding? Golden showers? A long hard spanking? Or shall I just bend you over and take you with my strap on while you pant and moan for me?
I am aroused by many, many fetishes and those are just a few of the ways I use my sluts. I am a phone Mistress with no taboos and no limits, so whatever you crave, no matter how dark or edgy, we will explore it together.
Call me and let me show you just how powerfully intense a phone domination session can be.