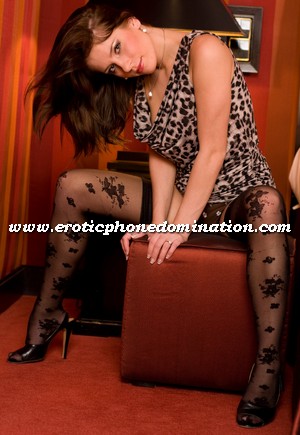 Any phone domination session with a Femdom like me is always exciting.  It's doubly exciting when what I want you to do for me on any given day just so happens to match up to your own fetish.  Don't you agree?
Luckily for you body worship lovers out there, I'm nearly always in the mood to lie back and be pampered. I enjoy it so much that as long as you beg nicely and follow my instructions devotedly, I'll nearly always allow you to worship me anytime you want.  I can always find a use for a talented tongue!
I enjoy having almost every part of me worshipped, but I think I like foot worship the most, especially from a submissive with a true foot fetish. There's just something absolutely delightful about having a man kneeling or lying at my feet and lavishing attention all over them.
If you've got a foot fetish, take note: I especially like having my toes sucked. And I don't just mean in a perfunctory sort of way. I love it when a man has the presence of mind to worship each toe individually, licking, kissing, sucking and pleasuring each one thoroughly.
Now wouldn't you love to be on your knees worshipping my feet right about now? Well, the floor is open for now, so why not give me a call for some foot fetish phone sex? Impress me with your skill and enthusiasm and I might be inspired to tease you with my feet in a way that will make your cock ache.  Careful though!  If you have an "accident", your phone domination session will end with you licking up your cum off my feet.