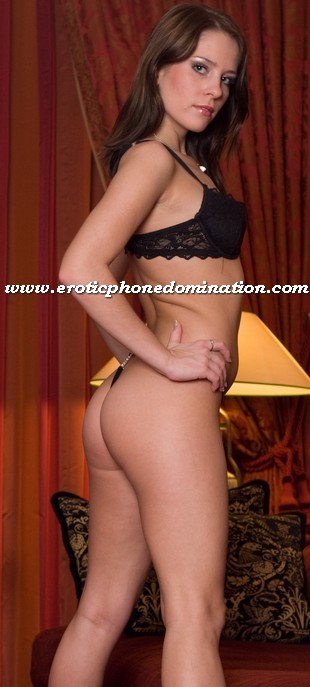 As a femdom Mistress, I believe in total cock control. I will own your cock which means only I control your orgasmic pleasure. Be prepared for me to tease you into a frenzy, tell you how to stroke for me, to edge you repeatedly. I love nothing more than hearing you beg frantically for release during a tease and denial phone domination call.
Forget "cum and go" phone sex, because you are not going to be sure that you will be allowed to have an orgasm. And if you are allowed to have an orgasm, you will work for it, via begging and controlled edging as I tease you mercilessly and struggling to comply with anything else I instruct you to do while you stroke or don't stroke.
Know this my masturbating minions! It's in my power to ultimately deny you and don't think I haven't hung up the phone occasionally, leaving one of my totally teased boys extremely worked up and denied. Denial will only make you hornier and more desperate to cum while under my femdom control.
I know far better than you do that you should give up your addiction to chronic solo masturbation 1 – 2 – 3 times a day. I know how you've secretly fantasized about surrendering control of your cock to a sexy femdom Mistress who enjoys keeping you hard and frantic and loves forcing you to channel all that pent up sexual energy into pleasing HER. My expert seductive tease and denial will cure your chronic jack-a-holic habit. All you need to do is ask for my cock control cure when you call me for phone domination.