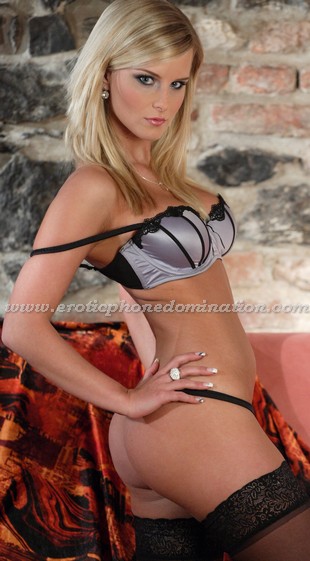 Orgasm denial, guided masturbation, cock control, tease and denial — whatever you want to call it, it's an important part of an erotic phone domination session with this Cock Mistress. You've heard the phrase "control the cock and you control the man"? Well, controlling men is what I do.
You masturbate whenever you want. You take it for granted that you can touch yourself whenever you get the urge. But just the thought of surrendering control of your masturbation and your orgasms to a strict Cock Mistress makes your cock twitch with anticipation, doesn't it?
I love to play with your cock and make it my toy. There are so many ways to dominate a man but there's nothing more exciting than exerting my control directly over your cock.
When you are under my control, you will not cum, you will not even masturbate, without my permission. I will decide when you can stroke, how to stroke and how long you can stroke. I may bring you to the edge and back again and again. You will beg and plead for release and the more you beg, the more aroused I will become.
I will use our phone domination session to manipulate and control your throbbing cock for my pleasure. I will seduce you with the hot thrill of erotic tension as I tease that cock. Will I indulge you with hot guided masturbation this time? Or keep you on edge with an extended session of tease and denial? Or will all this exquisitely exciting stroking ultimately end in orgasm denial?
You know the answer to that. Your cock is in the hands of your Cock Mistress. And you wouldn't want it any other way.